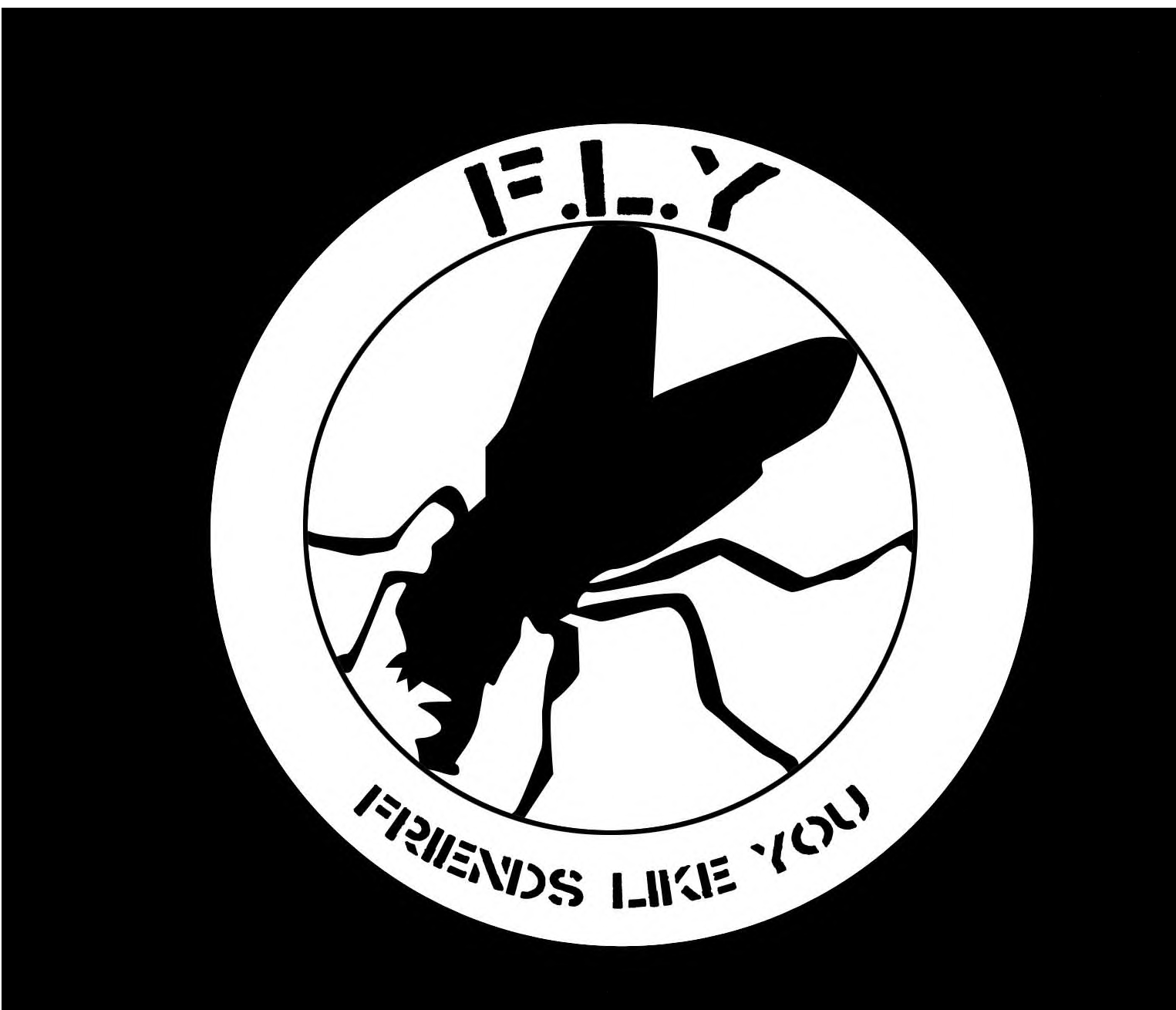 Friends Like You Productions
"Working to Make Butler Rock"
friendslikeyouzine@yahoo.com
Friends Like You Zine

---
Shows: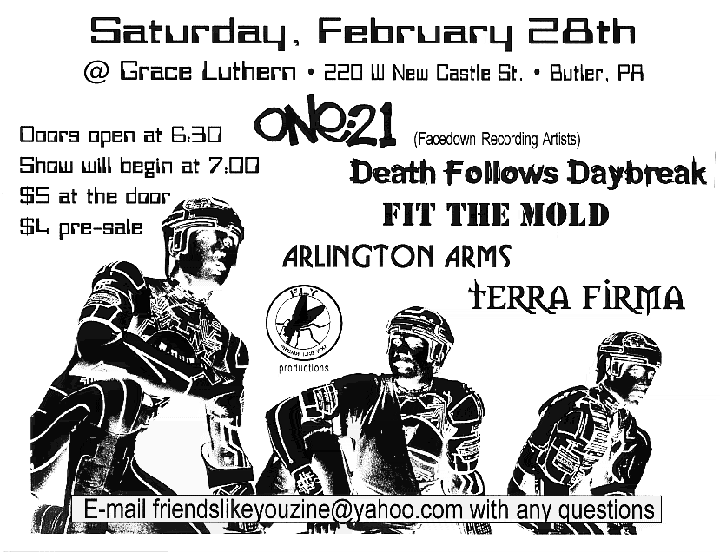 Sat. Feb.28th
One 21 (Facedown Records)
Terra Firma
Fit the Mold
Death Follows Daybreak
Arlington Arms
@ Grace Lutheran Church
220.W.New Castle St.
Butler, PA
Doors Open at 6:30
Show starts at 7:00
$4 Ticket/$5 Door
Map

---
Booking:


Although, we would like to book every band that e-mails us, you and I both know that is not going to happen. It will be very helpful if you can send us some of your music, or at least point us to where we can listen to it over the internet.

Friends Like You Zine
182 Church Rd.
Fombell, PA 16123

---

This page has been visited
times.